Our People
Our people are very important to us, as is making certain we provide you with the best possible professional financial advice. Below is a short biography for each of our colleagues together with their contact telephone number. For further contact details please see our "Contact Us" page.
---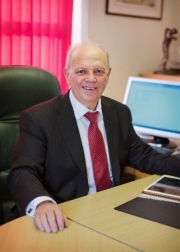 Michael Prince, Managing Director Cert CII Dip PFS
Tel.
01282 844849
Email.
m.princeprinceandking.com
Michael has 40 years' experience in the financial services industry. Starting as the "Man from the Pru" leading to a managerial promotion in Manchester.

He established Prince & King Financial Services Ltd in 1996 on his own.

As the company grew he moved into new premises in Earby. When Barclays Bank closed their branch in Earby Michael renovated the premises into a modern office suite.

Shortly afterwards he was joined in the business by his daughter Louise and they have together gone from strength to strength.

Michael is a specialist in pensions and retirement planning.

Having spent several years as a "Member Trustee" in one of the largest occupational pension schemes together with the highest pension qualification in pensions from the Chartered Insurance Institute he has made this area of advice his specialist subject.

With the role of "Pension Transfer Specialist" he as the responsibility to oversee the company's compliance with the regulators rules governing the transferring of clients occupational pensions.

Michael is a keen golfer and supporter of the Manchester United Football club, and enjoys outdoor pursuits and walking in the Lake District in his free time.

Michael is married with three grown up children - two daughters and a son.

He is very proud of his achievement in establishing a truly independent firm of financial advisers servicing the local area and beyond with clients all over the British Isles.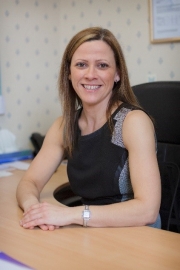 Louise Southern, Financial Director Cert CII Dip PFS
Tel.
01282 844849
Email.
louiseprinceandking.com
Louise began her career at Prince & King in 2000, when the office opened in Earby, as the office administrator. She soon realised she had a keen interest to become a qualified Financial Adviser and began studying whilst her two children were small toddlers. Louise has completed her diploma level 4 in financial services enabling her to hold a Statement of Professional Standing as well as the Advanced Senior Management and Supervisory qualification, to name a few.

Louise's journey within the Industry prospers as she continues to study and take further advanced qualifications with the hope to gain Chartered Status in the near future.

Louise thrives from helping clients, of all ages, build their investments and plan for their retirement.

Louise has two teenage children, Lewis 18 and Amy, 17, and in her spare time, she enjoys walking her cocker spaniel, Milly, and spending time with her long-term partner Allan. She also likes to keep herself fit by training at the gym and running on a regular basis.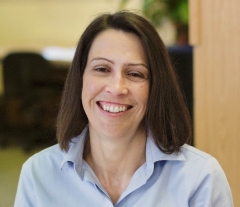 Joanne Bjork, Accounts Manager
Tel.
01282 844849
Email.
joanneprinceandking.com
Joanne joined Prince & King as an administrator in 2007, and has since taken on the role of Accounts Manager. She has always had a keen interest in the financial industry having started out at Prudential at the early age of 17 and has always enjoyed the busy, industrious environment of a financial office.
Joanne is a mother of 2 teenage boys and she loves to spend time with them outside of the office. She also enjoys cycling, often across the country for many miles with her partner, Pete and her many friends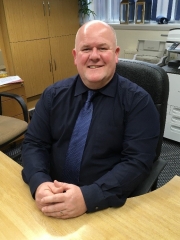 Richard Maddocks, Independent Financial Adviser DipPFS, CertPFS(DM), CertCII(MP)
Tel.
01282 844849
Email.
richardprinceandking.com
Richard is a level 4 qualified Independent Financial Adviser with over 20 years' experience in the Financial Services Industry. Richard joined Prince & King in November 2007 after working as a Financial Consultant at the Prudential for many years. Richard is a busy husband and father of two, whose interests include golf and football. Most of his weekends are given over to either spending time with his family, golfing and watching Leeds United or his son Ben playing football. He is currently in the process of taking further professional examinations and hopes to achieve chartered status in the future.

His qualifications include:-
• DipPFS - Diploma in Financial Planning
• CertPFS(DM) - Certificate in Discretionary Investment Management
• CertCII(MP) - Certificate in Mortgage Advice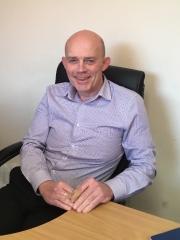 David Southern, Mortgage and Protection Adviser
Tel.
01282 844849
Email.
dsouthernprinceandking.com
David began his career at Prince & King in November 2001 as Mortgage and Protection Adviser. He is one of only a handful of advisers in the country to hold the advanced level 4 mortgage qualification as well as being a qualified Equity Release Specialist. He is certified by the Society of Mortgage Professionals which ensures his clients are receiving quality advice.

David also manages Prince & King's investment portfolios ensuring that our clients investments are achieving optimal performance, at all times.

In his spare time, David is a keen tennis player and is also a season ticket holder of Bolton Wanderers FC. He has two teenage children Amy, 17 and Lewis, 19.

His qualifications include:-
• Advanced Certificate in Mortgage Advice
• Certificate in Equity Release
• Certificate in General Insurance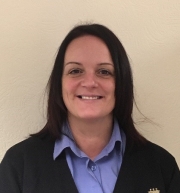 Rachel Mclean, Administration Support - Customer Service Team
Tel.
01282 844849
Email.
rachelprinceandking.com
Rachel joined Prince & King in 2012 as administrator, and has since progressed to the office manager, she will soon be starting studying for her CF1 exam.

Rachel is responsible for arranging the diary for all advisers for periodic reviews, new enquiries or other business. She also deals with all day-to-day queries and client appointment preparation.

Outside of the office, Rachel likes to keep fit by running on a regular basis, and completing running challenges for charity. She also enjoys spending time with her husband, Andrew and three children Hannah, Adam and Leah.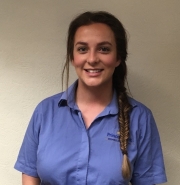 Lucy Wilkinson, Administration Support - Customer Service Team
Tel.
01282 844849
Email.
lucyprinceandking.com
Lucy joined Prince & King in October 2016, having spent two years working for a Skipton Estate Agent, she decided she would like to go down the financial route. She will soon be studying for her CF1 exam to broaden her knowledge of the industry.

Lucy is most likely to be your first point of contact when phoning or visiting our Prince & King office. She is responsible for arranging the diary for all advisers for periodic reviews, new enquiries and any other business. She also deals with day-to-day queries and client appointment preparation.

Outside of the office, Lucy enjoys long walks with her Husband, Mick, and their one year old cockapoo, Rupert

Indices
Value
Move
%
FTSE 100
7,150.57
-31.75
-0.44
FTSE All Share
3,956.89
-13.91
-0.35
Currencies
Value
Move
%
Euro
1.16
0.00
0.29
United States Dollar
1.30
0.01
0.66
Data is compiled by Adviser Portals Ltd every 60 minutes. Information is not realtime. Last updated: 19/10/2019 at 11:00 AM